you've fed everyone else but did you eat today?
It's so easy to skip a meal or grab a snack that is high in sugar and lacking essential nutrients. Real Food Bar is here to help with perfectly sized bars packed with real ingredients that are both satisfying and delicious!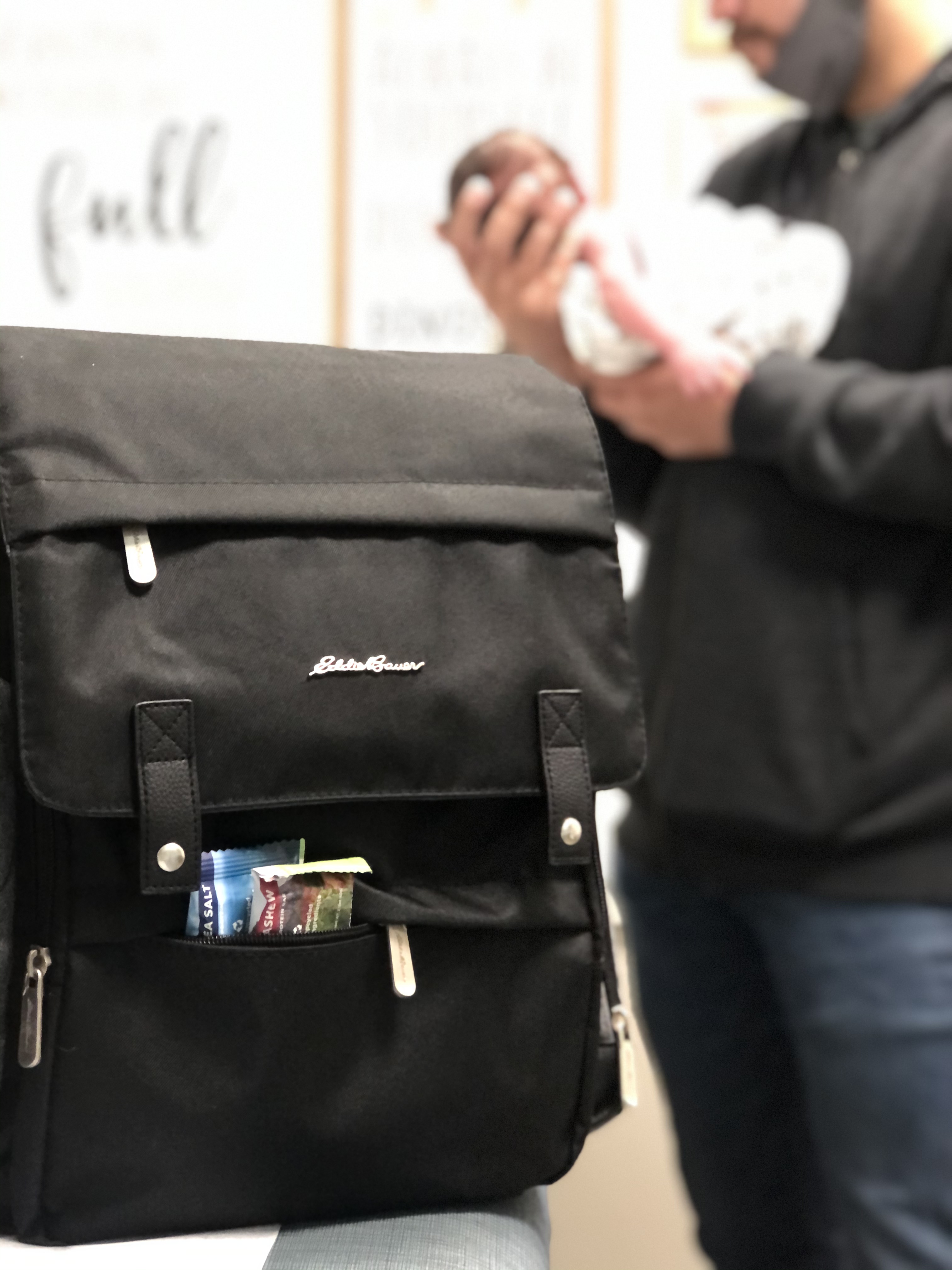 5 Reasons Real Food Bars are Great for Post-Natal Mamas:
TAPIOCA FIBER IS LACTOGENIC Moms everywhere swear by tapioca products to help increase their supply! If you need a little boost in production, try our bars made with tapioca fiber!
AVOID CLOGGED DUCTS & MASTITIS Organic Sunflower Lecithin is a natural fat emulsifier that can help to reduce the stickiness of your milk and deter fats from clumping together, making it easier to avoid clogged ducts and the dreaded mastitis!
PROTEIN TO NOURISH MOM Producing breastmilk isn't easy and requires proper nutrition. In fact, lactating mothers require an additional 25 grams of protein per day! Our bars provide mothers with a tasty treat and an additional 15 grams of protein per serving.
COCO FOR COCONUT OIL! Coconut oil provides pregnant and lactating moms with a vital combination of vitamins, minerals, fats, and proteins that are so, so, SO good for their babies.
INTRODUCE ALLERGENS GENTLY Recent data shows that early exposure to allergenic foods actually decreases the risk of developing food allergies - so go on and enjoy that Peanut Butter bar while you're feeding your baby!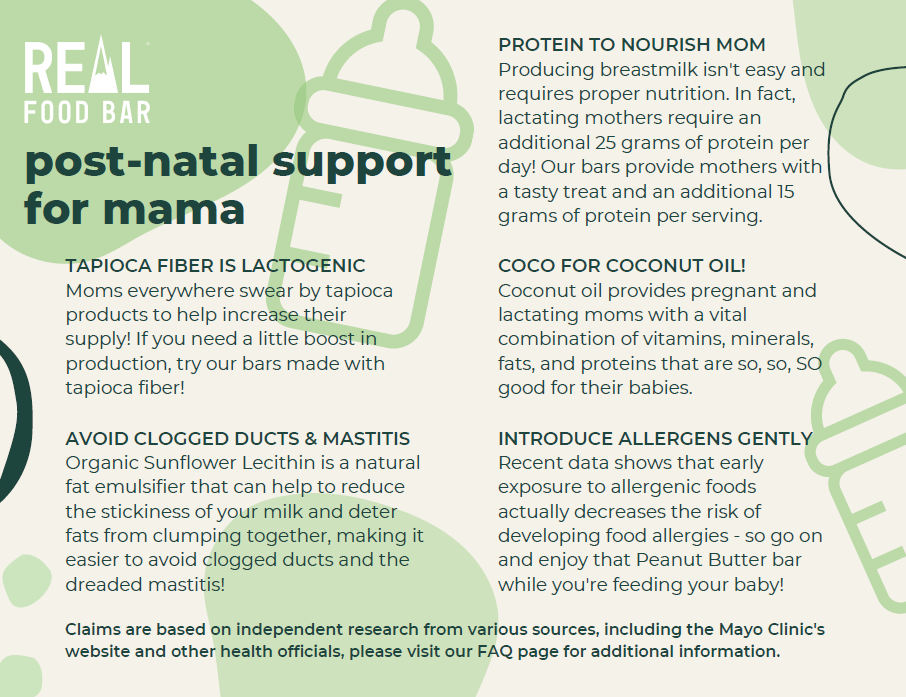 our mission
Real Food Bars are packed with premium nutrients and purposefully made from rescued veggies, which helps reduce food waste. The bars are cold pressed in small batches at our Texas-based woman-owned small business. We love giving back and purposefully fueling good snacking habits.
Use code: MAMA for 20% off your first order! Go to: RealFoodBar.com